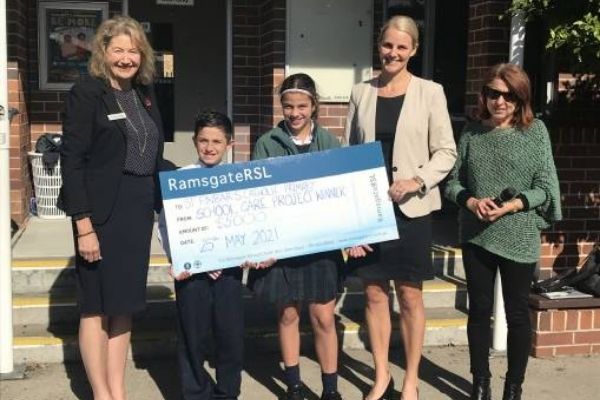 St Finbar's Catholic Primary School Sans Souci is one of three to receive funding in May through the RSL's School Care Project initiative which is designed to assist environmental and community projects in schools.
The RSL's School Care Project has supported six local schools with $20,000 in grants since 2019.
Ramsgate RSL donated $5000 to St Finbar's Catholic Primary School Sans Souci and $3000 to Moorefield Girls High School at Kogarah to kickstart a natural adventure playground and a waste recycling program respectively. A donation of $2000 was alos made to Brighton Le Sands Public School.
Club President, Sallianne Faulkner, said the club was "so very proud" to have been able to assist three schools and their teachers as they endeavoured to undertake environmental and community projects.
"The children in our local schools are our future and it is pleasing to see the forward-thinking and proactive stance they are taking with their projects to help create a sustainable future," said Ms Faulkner.
"We look forward to visiting each school again to see the execution of their project".
Read the original article: Ramsgate RSL School Care Project funds sustainability initiatives