Central to the religious life of the school is the person of Jesus Christ who came among us 'as one who serves' (Luke 22.27). Our Catholic school is committed to reaching out to help those in need, through charitable outreach initiatives. All outreach activities connect to the person of Jesus Christ and to the sacraments, especially the Eucharist. Drawing on the Catholic Social Teaching of the Church, we have a deep commitment to supporting a range of charitable organisations, families and individuals in need.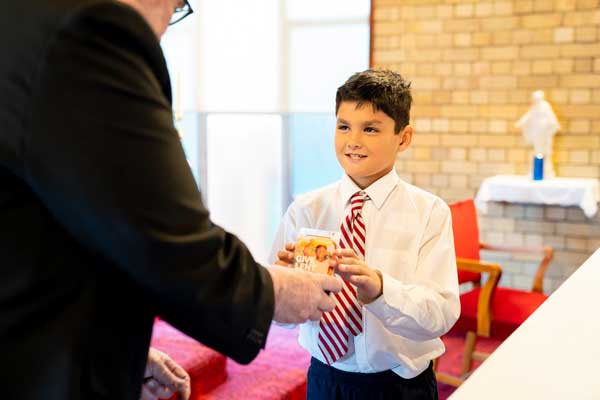 At St Finbar's Catholic Primary School Sans Souci, our staff, students and parents are engaged in a variety of outreach initiatives each year, including the Caritas Australia Lenten Appeal, St Vincent De Paul's Adopt a Night and Winter Sleepout, Charitable Works Fund, Cana Community Christmas Appeal, and other outreach activities.
Some of our students also join Mini Vinnies which is a group who get together to help those in need within their school and local community. Mini Vinnies introduces children to social justice issues, to the St Vincent de Paul Society and to living faith through action.
The actions of a Mini Vinnies generally involve three components: See, Think and Do, which respectively reflects education and awareness, formation and reflection, and community service and fundraising.